the recruitment specialists in commercial tech sales talent
years of experience within the team
%
of the candidates we place are still in the role 15 months later
%
of our customers are repeat business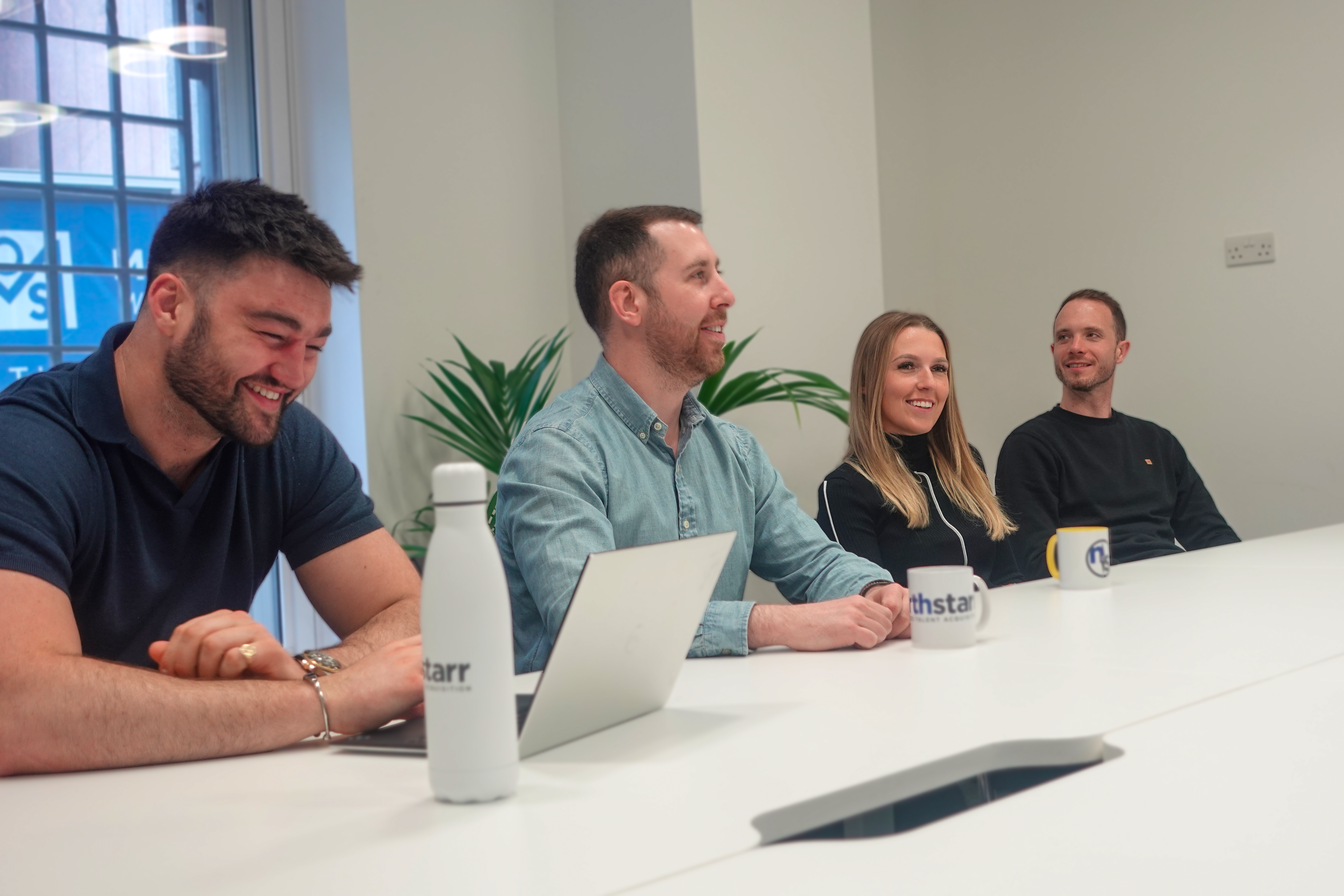 North Starr is a renowned technology sales recruitment firm, matching the most exceptional sales talent with industry-leading technology firms.
The biggest obstacle to growth is building the right, high performance commercial team. We are expertly positioned to support you in addressing your recruitment challenges, supporting you through exciting company expansion.
hiring top commercial tech sales talent
The Solution: North Starr is able to offer a data-driven approach that welcomes an efficient hiring process, addressing both your immediate and long-term recruitment needs.
North Starr have been excellent in finding sales, sales engineering and sales leadership talent in the UK and US. The quality of candidate and speed of delivery has been outstanding and they have been an important partner in growing our sales organisation.
Alex Tarantino
Commercial Director, Colmore
North Starr found us a sales leader for North America, a position crucial to our growth plans. Their knowledge of our market and real understanding of what we do enabled them to deliver a fast and efficient process, identifying a great candidate and representing our brand impeccably in the process.
Eran Noam
Chief Business Officer, Shield
Working with the North Starr team has been a pleasure. The US market is very competitive for talent and the team was able to quickly and efficiently identify outstanding quality candidates for two leadership positions. Rather than just sending over profiles based on a quick skills check, North Starr listened, advised and delivered. They took the time to understand our business, and advised on the job specifications. North Starr partnered closely with us to ensure we had the perfect value proposition to attract the talent we needed well within the timeframe we had expected.
Kaveri Tayjasanant
Business Operations Lead, Flieber
I have been hiring for over 25 years in Capital Markets and have worked with dozens of recruitment firms and individuals, many of which were top-class. North Starr set the bar even higher. Velox was hiring 2 senior sales execs in a highly competitive market and we closed on both within 3 months. The quality of candidates, the advice and guidance and flawless management of the process was excellent throughout. I highly recommend.
Jon Butler
Founder & CEO, Velox Financial Technology
North Starr have been excellent in helping us build our European business development team including country managers for Spain, Italy and Sweden along with our Head of Marketing. Their understanding of our business and ability to uncover the best people makes them an invaluable partner to Equiduct.
Wail Azizi
Chief Strategy Officer, Equiduct
Working with the entire North Star team is just amazing. The quality of talent they are able to connect to is of the highest standard but what truly sets this apart from regular recruitment agencies is that they focus on the perfect fit from not only an experience perspective but also from a cultural point of view. They are fast to respond, on top of their game and a delight to work with! 
Robert den Drijver
VP EMEA, VIPRE Security Group
North Starr are a great team to work with: we benefited enormously from their experience and diligence. They've been critical in finding the CRO for Appraisd and we'd happily work with them again.
Roly Walter
Founder