hiring top commercial talent for tech companies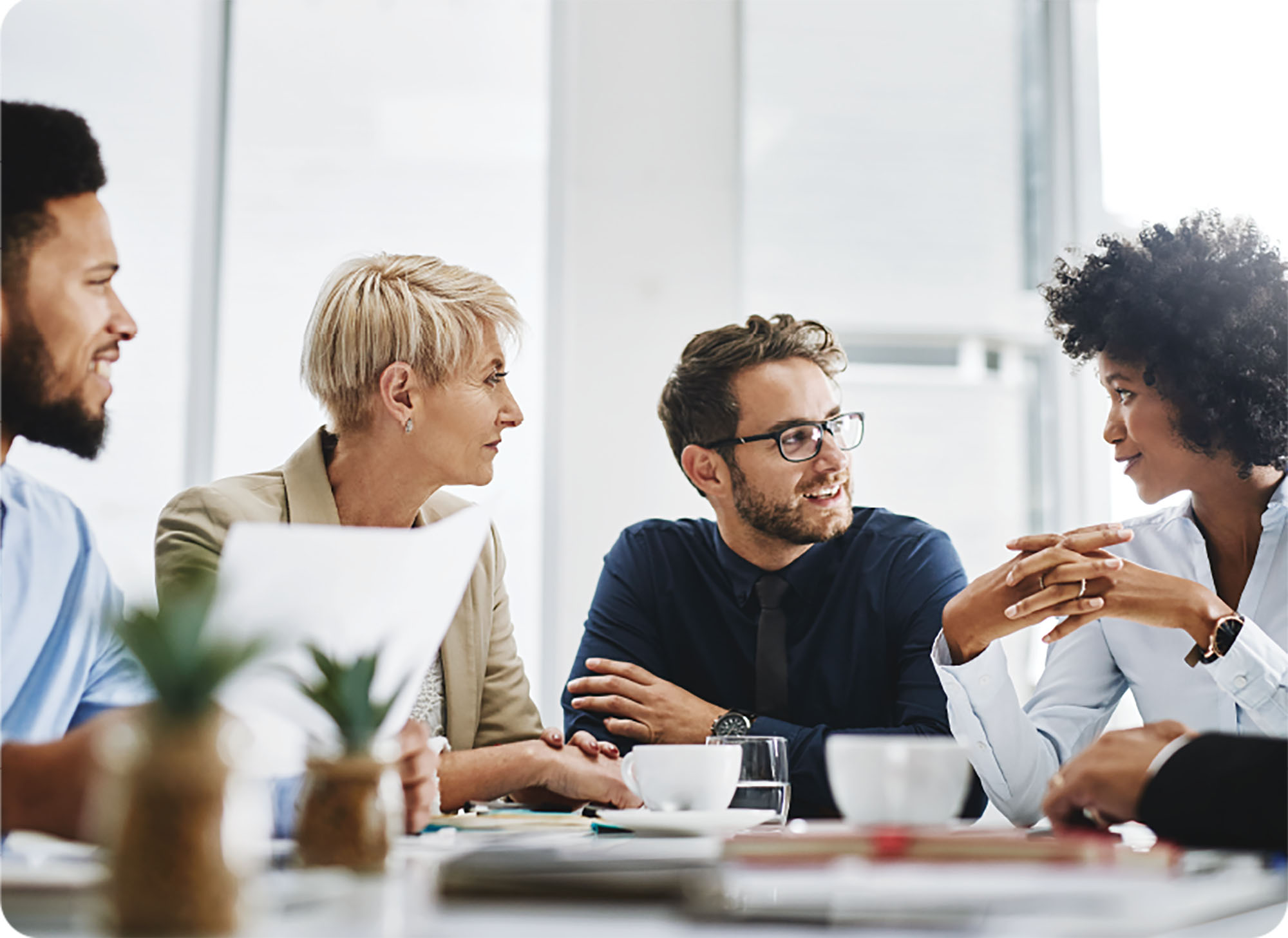 Our work enables businesses to acquire customers faster and more effectively by building high performing commercial teams. We use data driven solutions to make accurate hiring decisions, acting as an extension of your business with a bespoke service tailored to your needs.
Here at North Starr, we build effective recruitment strategies and execute them with vigour. Our proven and trusted track record of fulfilling the demands of hard-to-fill positions has shaped a customer base we are proud of.
We operate on a global scale and every customer has a dedicated point of contact who is focused on delivering your best outcome.
North Starr have been excellent in finding sales, sales engineering and sales leadership talent in the UK and US. The quality of candidate and speed of delivery has been outstanding and they have been an important partner in growing our sales organisation.
Alex Tarantino
Commercial Director, Colmore
North Starr found us a sales leader for North America, a position crucial to our growth plans. Their knowledge of our market and real understanding of what we do enabled them to deliver a fast and efficient process, identifying a great candidate and representing our brand impeccably in the process.
Eran Noam
Chief Business Officer, Shield
Working with the North Starr team has been a pleasure. The US market is very competitive for talent and the team was able to quickly and efficiently identify outstanding quality candidates for two leadership positions. Rather than just sending over profiles based on a quick skills check, North Starr listened, advised and delivered. They took the time to understand our business, and advised on the job specifications. North Starr partnered closely with us to ensure we had the perfect value proposition to attract the talent we needed well within the timeframe we had expected.
Kaveri Tayjasanant
Business Operations Lead, Flieber
I have been hiring for over 25 years in Capital Markets and have worked with dozens of recruitment firms and individuals, many of which were top-class. North Starr set the bar even higher. Velox was hiring 2 senior sales execs in a highly competitive market and we closed on both within 3 months. The quality of candidates, the advice and guidance and flawless management of the process was excellent throughout. I highly recommend.
Jon Butler
Founder & CEO, Velox Financial Technology
North Starr have been excellent in helping us build our European business development team including country managers for Spain, Italy and Sweden along with our Head of Marketing. Their understanding of our business and ability to uncover the best people makes them an invaluable partner to Equiduct.
Wail Azizi
Chief Strategy Officer, Equiduct
Working with the entire North Star team is just amazing. The quality of talent they are able to connect to is of the highest standard but what truly sets this apart from regular recruitment agencies is that they focus on the perfect fit from not only an experience perspective but also from a cultural point of view. They are fast to respond, on top of their game and a delight to work with! 
Robert den Drijver
VP EMEA, VIPRE Security Group
North Starr are a great team to work with: we benefited enormously from their experience and diligence. They've been critical in finding the CRO for Appraisd and we'd happily work with them again.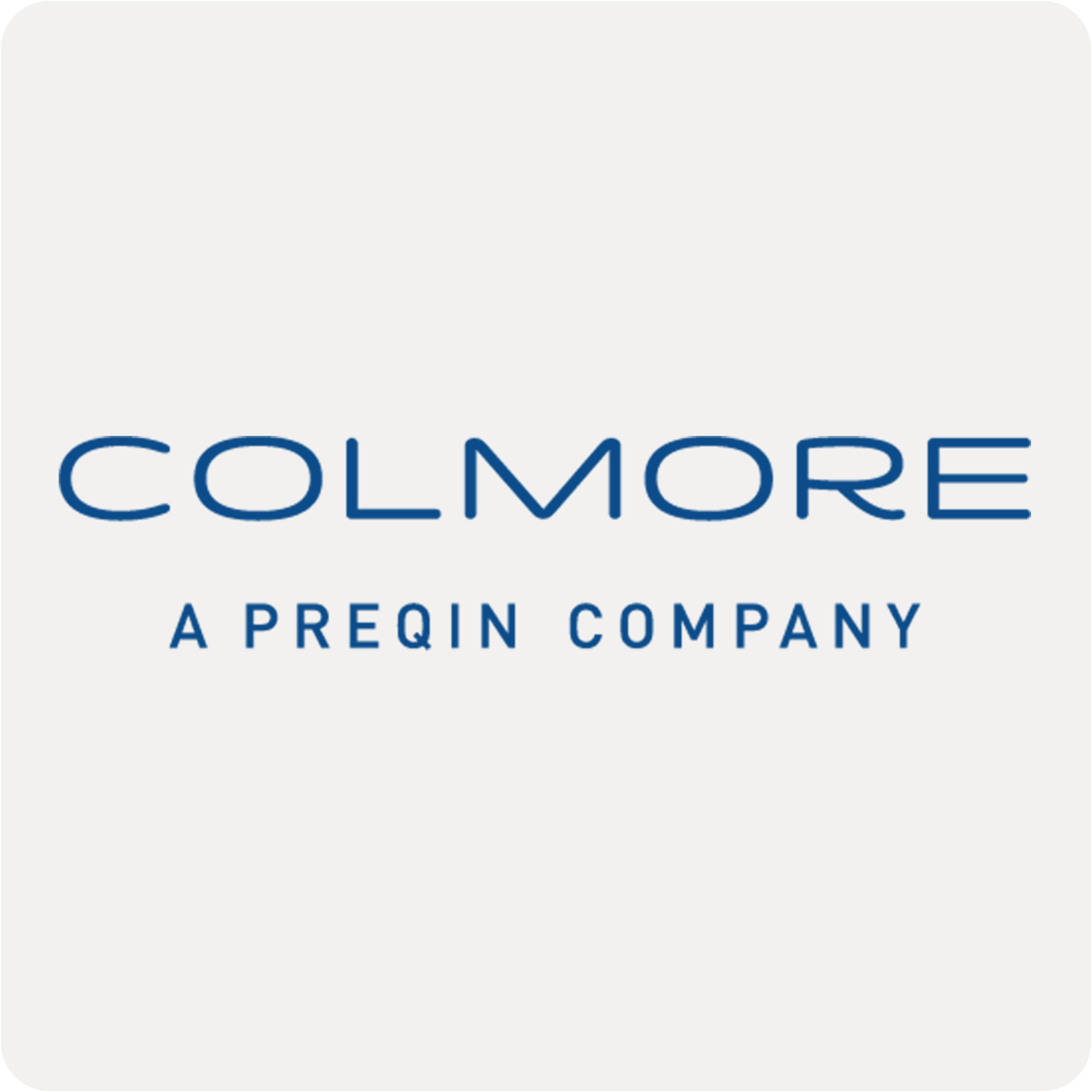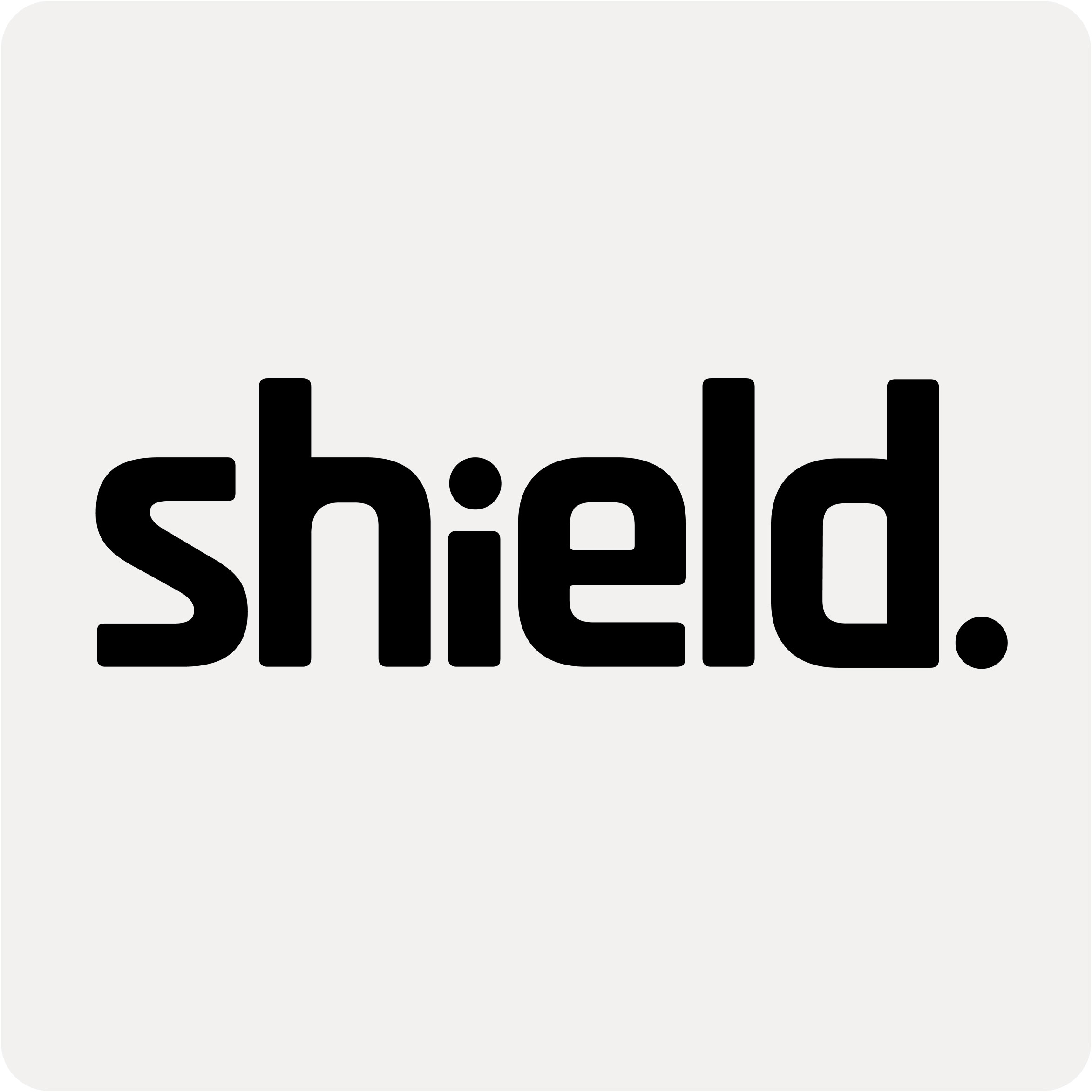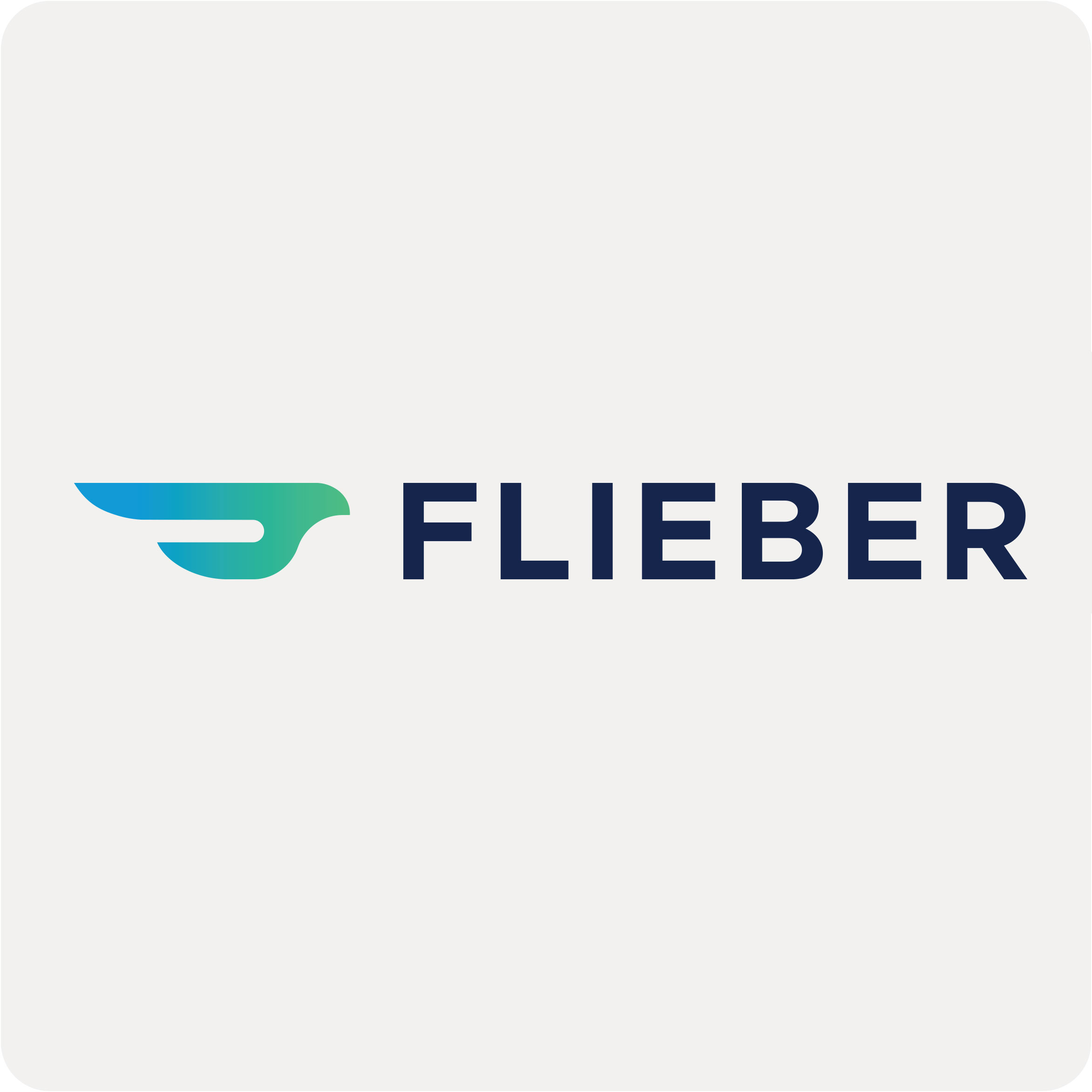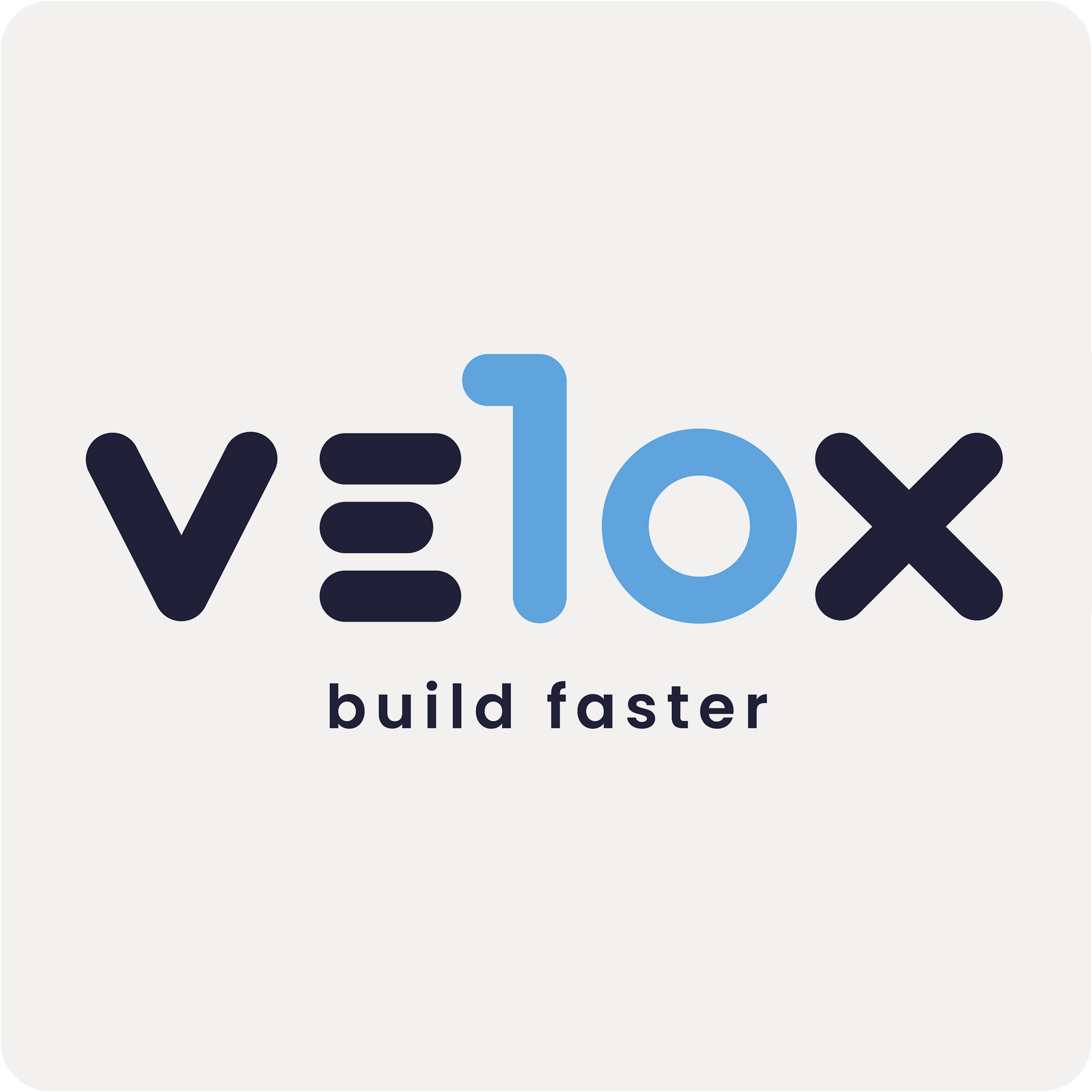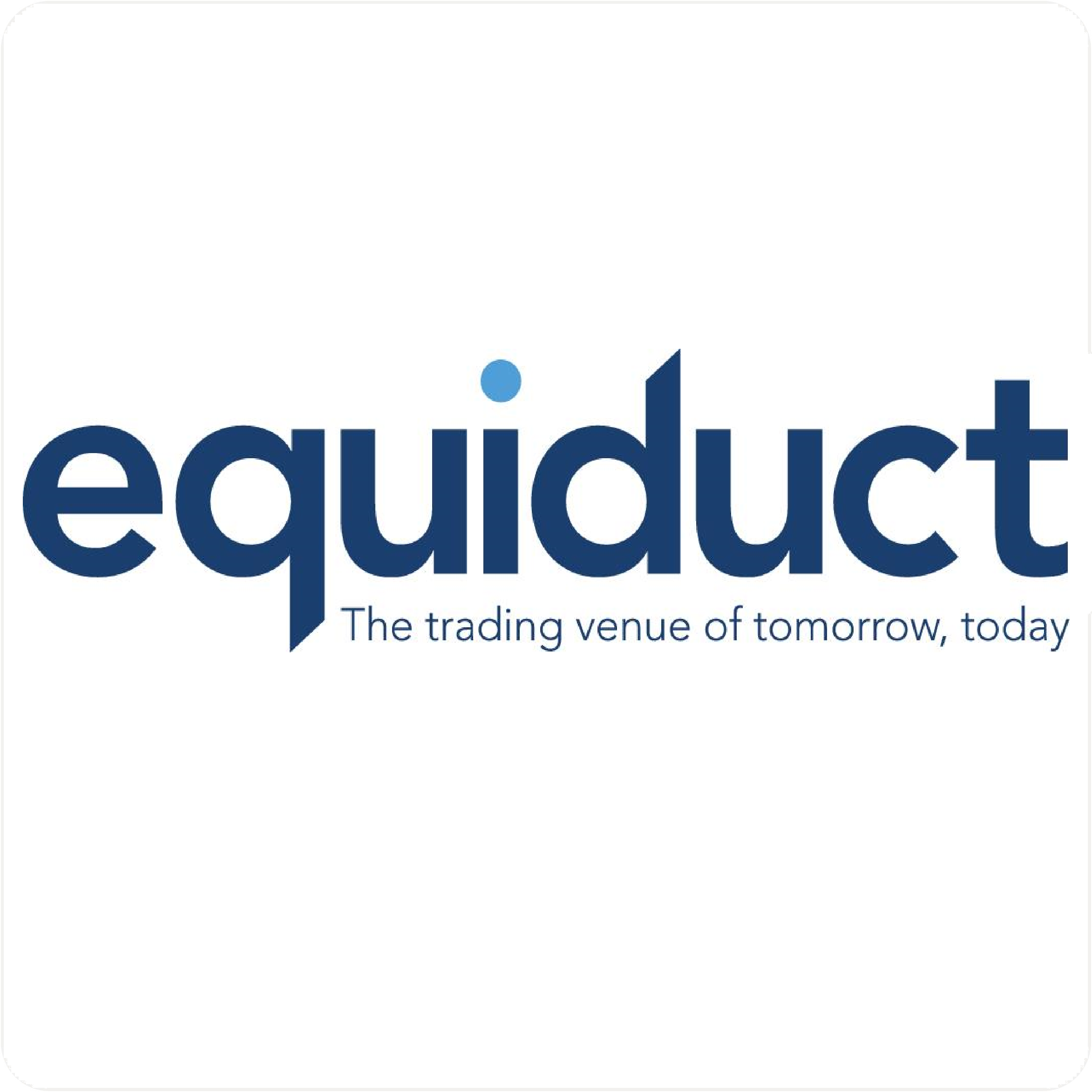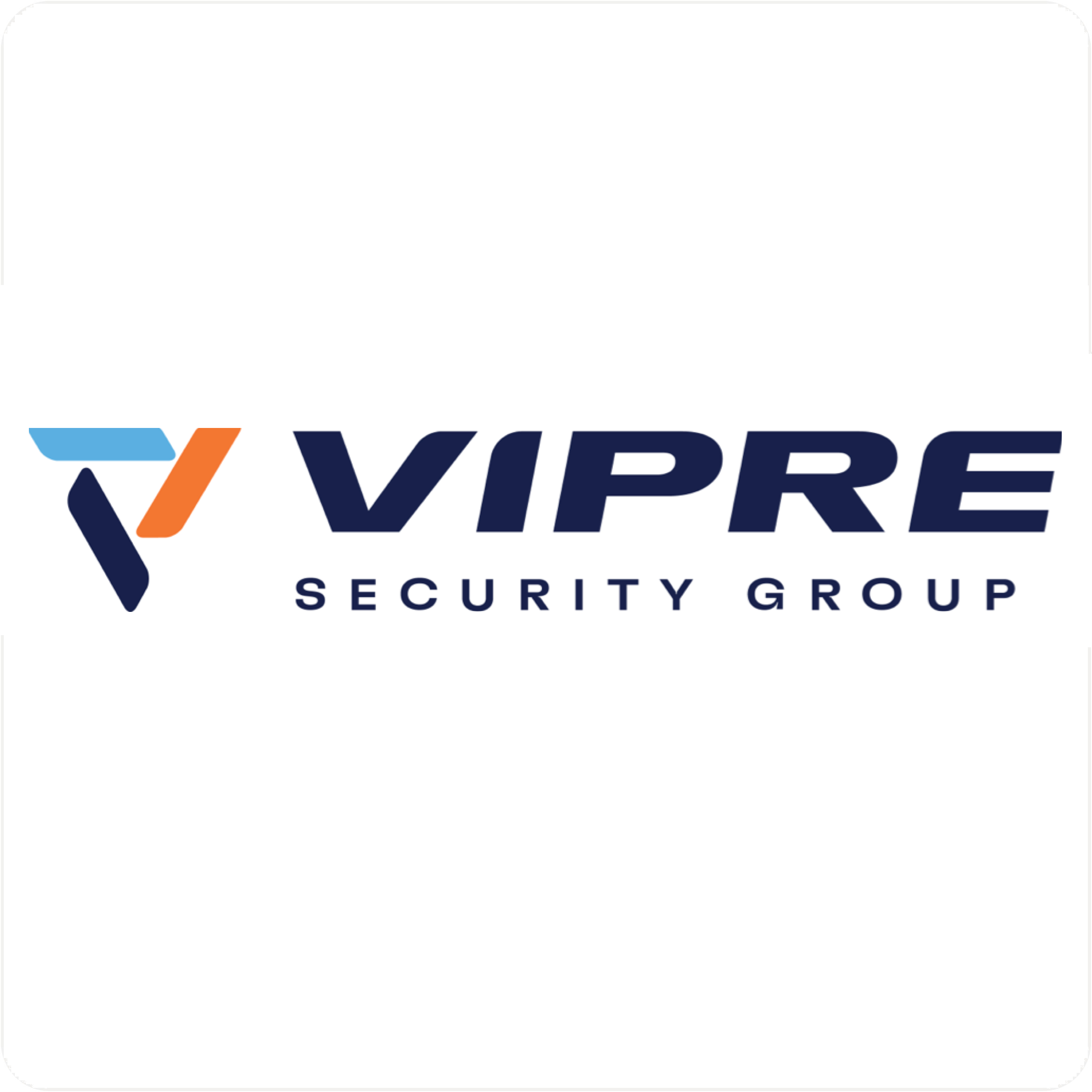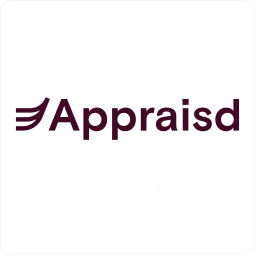 We ask for nothing upfront and invoice you only on the candidate's start date.

By exclusively committing to us, we provide a range of additional services and benefits in return.

Either you've worked with us before and love us, or you have a particularly tricky hire and would benefit from our advisory services and video platform. We simply ask for a small deposit upfront and then invoice the balance on the candidate's start date.

For companies needing to hire a volume of candidates and require a fully bespoke arrangement. We can offer a dedicated resource to spend time on-site (virtually and/or in person) to manage every aspect of the journey from planning to delivery. We ask for a monthly retainer followed by a reduced placement fee per successful hire.
EVP & Recruitment Process Advisory
(Retained, Project)
The first step for any business that wants to become world-class at recruiting is to get your brand and EVP right. You might be the best company in the world to work for but unless you put the right messaging out, your target audience will never know. Our experts are on hand to work with our Retained and Project Customers, helping you improve your website, careers page, social presence, interview process and onboarding, ensuring you are set up to attract, engage and retain the best people.
Discovery
 (Contingent, Exclusive, Retained, Project)
We are committed to truly understanding your business, your hiring needs, and your motivations. We will question, develop and advise, deploying our extensive marketplace knowledge- attuned to current demands, we will ensure you are ahead of the curve, not just reactive. Bringing a transformative approach to recruitment to the table, we will ask you to consider talent acquisition in a new manner- one that will accelerate your potential.
Research
(Exclusive, Retained, Project)
There is a difference between finding the best talent and finding the best available talent. For our customers that opt for our Exclusive and Retained services we will put a dedicated team together to map out the companies and locations that are likely to have the talent you want. This is for those that will only consider the best. This phase typically takes 1-2 weeks, and we can offer a full report with the Retained and Project service.
Execution
(Contingent, Exclusive, Retained, Project)
This is where the magic happens. We deliver you well qualified candidates and offer you regular catch up and review sessions to fit your schedule, typically weekly or bi-weekly. We are on hand to help ensure the interview process runs smoothly, you are fully informed and challenges can be addressed such as competing offers, concerns from the candidate, and pressing timescales.
Video
(Exclusive, Retained, Project)
Ever decided someone is not right 5 minutes into an interview? Our video platform, NS Connect, allows you to watch short videos of the candidate meaning you can spend your time meeting only those that fit your needs and the culture of your business. The videos would typically save you hours over the course of a recruitment process and gave candidates the chance to create a better opening impression of themselves over a CV alone.
Post Placement
(Contingent, Exclusive, Retained, Project)
It's not a goodbye, it's a see you later! Our mission is for clients and candidates to have a lasting and mutually beneficial relationship. We offer regular post placement reviews with our clients and candidates to ensure everyone is supported in the best possible way. What can be learned, what can be improved, let's work together to get better.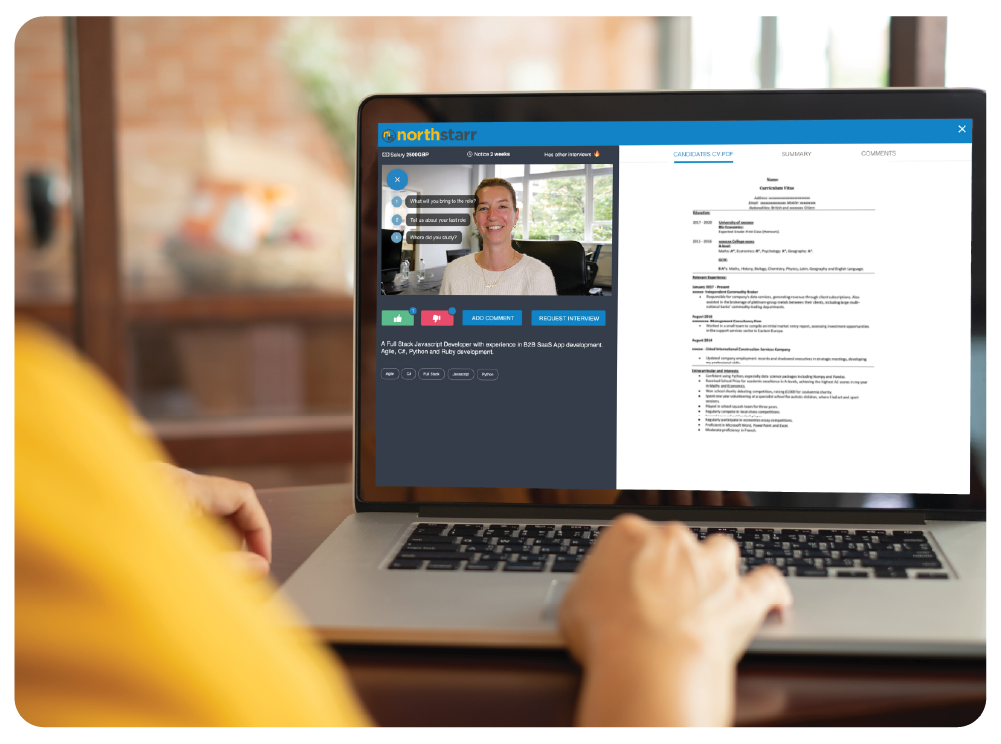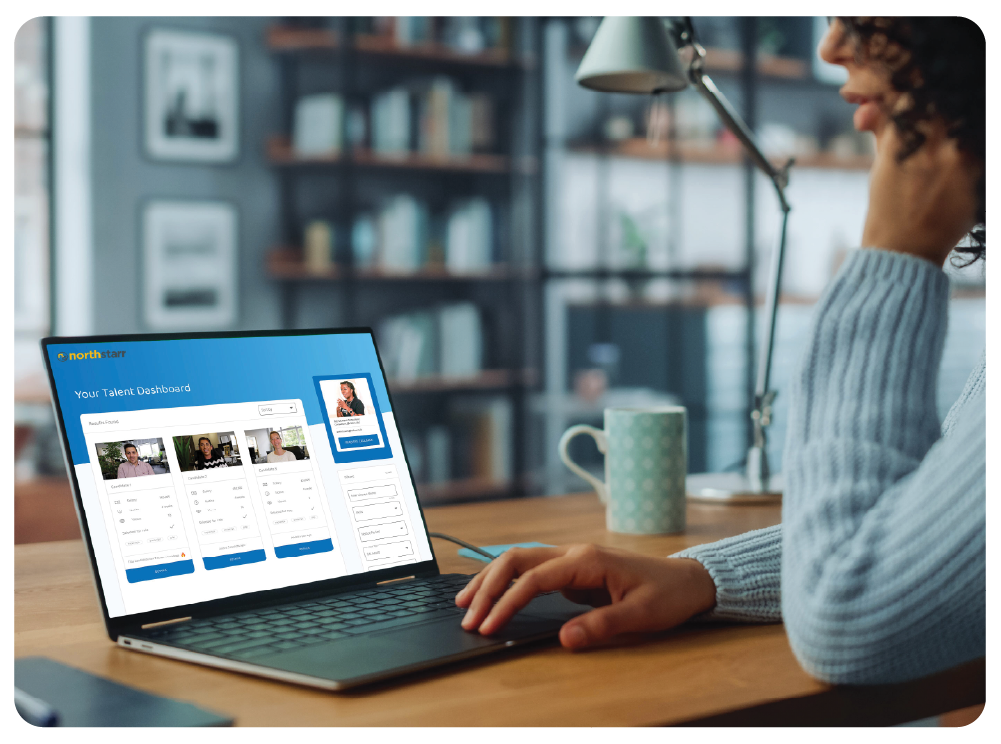 Alongside our comprehensive recruitment solutions, we also have a world-class marketing team on-hand to address your branding needs. As with our talent acquisition strategies, our marketing services will reflect your vision and mission, and be an integral part of your growth strategies.
Effective brand management is often neglected in many recruitment strategies, but it is central to acquisition and retention. Get in touch to explore our marketing solutions further.
"Joining North Starr was all about creating a business dedicated to helping our customers grow successful commercial teams. This is both challenging and rewarding in equal measure and seeing a company scale as a result of the teams we've built is hugely satisfying."
-Erin Mace, Senior Tech Sales Recruiter